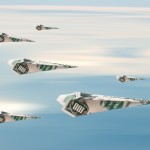 You don't need to be programming expert to know how to increase speed of magento website. In the e-commerce world speed sells. Slow checkout stinks. Slow catalog filters are annoying. Google PageRank does not favor slow websites either. It is important to be fast.
How to increase speed of magento website
Follow steps in this article and you would have fast magento store with around 2-3 seconds as page load time.
Build your website with performance in mind
Make sure the agency that builds your fabulous e-commerce store follows the above statement. Most do but some don't. It is easier and cheaper to do speed optimisation while on developing stage. Just be sure you tell them you want fast website.
Sign up for fast hosting
You future hosting is the foundation of your future speedy website. You can't build decent house on sloppy ground.
Google for optimised magento hosting solutions. Shared or dedicated it really depends on your budget but I would not go cheap here. Lay some good foundation for your e-commerce business.
Companies to look for: Nexcess, Magemojo, Siteground. They all have solutions specifically tailed for hosting magento websites. They definetely know how to increase speed of magento website on hardware level. Make sure you spend your budget wisely and don't sign up for unneeded features.
Also choose datacenter location that is closest to your customers. If majority of your sales happen in US do not sign up with hosting company with datacenters in Neatherlands. Just a thing to keep an eye on.
Use server cache options to your advantage
Ask your host if they support memcached, redis cache and varnish. If they do tell your magento developer to adjust website configuration to utilize this server cache solutions.
Your host might set up memcached, redis or varnish as an addon. Go ahead and purchase it. Spend a few dollars - it would make difference and it would speed up your magento store.
Shop for Full Page Cache extension
Find a decent Full Page Cache plugin and have it installed on your e-commerce store. It would make a website faster by keeping whole pages in cache. It takes some heat off the server and allows you to processes more customers per second.
Ask the vendor if their extension has cache warmer. That feature prefills cache storage automatically so that customer would hit cache with 100% possibility.
Use Content Delivery Network (CDN)
Sign up for CDN. Content delivery network service would serve your website static content (images, javascript files etc) much faster than your host does.
CDN comes as low as $2 a month. Companies to look for: MaxCDN, CloudFlare and others. Again make sure you don't sign up for unneeded features.
Flat Catalogs
Magento has internal optimisation in place called Flat Catalog Category and Flat Catalog Product. That configuration resides at System > Configuration > Catalog > Frontend. Setting it to Yes allows magento to store product data efficiently.
Compress and minify CSS/JS
This one is also on the standard list of how to increase speed of magento website. Make your webpage lighter in size by squeezing javascript and css files.
Magento default configuration allows compressing css/js at System > Configuration > Developer > Javascript and CSS settings.
Minify CSS and Javascript with the use of some 3rd party extensions. Some are free. Browse for them or tell your magento programmer to find one.
Set your database on a different server
It speeds things up to keep your database separated from your web server. Consult your hosting on whether this option is available in your plan.
Enable Keep Alive and Gzip compression
Find out if Keep Alive and Gzip compression are enabled by your host. Those are web server settings that would speed up your magento store. Most hosting solutions have them on but it would not hurt to make sure.
Budget to keep your magento site fast
Let's calculate the cost of adding speed to your e-commerce store.
Decent hosting - around $70/mo
Full Page Cache extension - $100
CDN - around $10/mo
Separate database and other hosting speed addons - $30/mo
Magento developer time to setup varnish/redis/minify css/js - $50
It comes to $150 as one time payment and $110 every month. With that budget you could expect 2-3 seconds as page load time. That is really good!
Know other tips on how to increase speed of magento website - share them in comments!
If you find this post interesting do not hesitate to sign up for our newsletter and join the 721 people who receive Magento news, tips and tricks regularly.
Thank You!