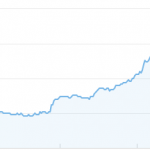 Magento 2 speed optimization is an important topic. Today we discuss what Magento 2 hardware requirements are for decent performance.
Disclaimer: This article is based solely on my personal experience setting up Magento 2 sites, optimizing servers and dealing with slow page loads.
Choose a server: shared, VPS or dedicated?
The first question you need to ask when you shop for Magento 2 hosting: am I okay with shared plan , should I go with virtual private server (VPS) or get a dedicated one?
My advice: It only depends on your budget. But do not be cheap here, invest some money. Prepare to spend at least $100/mo.
Go with magento 2 optimized plans only. See if a hosting company has magento 2 specialists on board - they will help in case you have a problem with your site (which will eventually happen). Here are a few companies I have heard only good things about:
Nexcess. I have clients running M2 on nexcess with a great success. The cheapest plan here that suites Magento 2 will be $75/mo (SIP200).
Magemojo. This company was founded and run by magento experts. They specialize exclusively on Magento 1 and Magento 2. The plan for M2 is $98/mo $300/mo (as pointed out by Pablo in comments section).
Get as much CPU power as you can. Magento 2 is a much more complicated system than Magento 1 and if your server worked well with M1 it does not mean it will keep doing so with M2.
RAM: more is better?
According to the official Magento 2 system requirements you need at least 2G of RAM.
As always get as much memory as you can. It would not hurt. Especially if you run database and web server on the same hardware.
SSD disks are the must
Choose only Solid State Disk (SSD) when you run Magento 2 in production.
M2 keeps track of many files on disk and rewrites them from time to time. Fast access to those files is important for decent performance.
I would recommend getting at least 20G of disk space to avoid constant search for what to delete to free up some space problem.
Separate server for a DB?
Yes if you can afford it.
The reason why it makes sense to run DB and web server on separate machines is that the hardware requirements are different for these types of software. Web server needs more CPU and less RAM while MySQL DB needs more RAM and less CPU.
Plus diversification makes your site less vulnerable to DDOS attacks and other security issues.
Magento 2 Hardware requirements: takeaway
Okay here is a summary of what you need to run Magento 2:
Magento optimized hosting, at least $100/mo
2G of RAM
20G SSD
Did I miss anything? Are you running Magento 2 production site on those $10/mo shared plans? Let me know in comments!
Struggle with slow Magento! We can help! Fill out the form below to get a free quote.
Other articles you might be interested in:
Magento Security Audit in 2019

Hiring a Freelance Magento Developer - 5 Things to Know in 2019

Speed up Magento 2 and 1 - The Ultimate Guide (Updated 2019)

Magento 2 Migration - The Ultimate Guide (Updated 2019)

Magento 2 Upgrade in 3 Easy Steps (Updated 2019)

Magento 2 TTFB (Time To First Byte) Optimization

WooCommerce and Magento 2 - 1 million products benchmark

Marius Strajeru, Jisse Reitsma, Rakesh Jesadiya talk about Magento 2

Magento 2 and 1 Million Products

5 Magento Inventory Management Programs Overview + Bonus

Magento 1.9.3.2 vs 2.1.4 Performance Benchmark

Magento TTFB optimization to reduce time to first byte

Magento Enterprise 1.14 to Community 1.9 Downgrade

If you find this post interesting do not hesitate to sign up for our newsletter and join the 883 people who receive Magento news, tips and tricks regularly.

Thank You!