New York Casual® Case Study - Magento performance optimization

"Hi there. My name's Stephen Barger, and I'm the I.T. Administrator for New York Casual dot com. Our Magento website looked great, but was too slow. We really needed the pages to load faster for our customers. I tried all the off-the-shelf speed improvements like installing extensions and making the images smaller, but our Google PageSpeed scores were just not very good. I looked everywhere online to find a reputable company to help us out; it was a very daunting task. There are so many companies that claim they can do the job, but we really needed the speed improvements to be seamless with our live site; we wanted to avoid causing disruption to our customers. Fortunately, I found Konstantin at GoIvvy dot com, who was really patient and made it easy to come up with a plan to improve our site speed, and to roll out the implementation. Wow, what an improvement! The site is so much faster now, and everything works correctly as promised. There was virtually no down-time, and no disruption to our customers. GoIvvy dot com really improved our T.T.F.B. and our Google PageSpeed scores are now green! Thanks a million Konstantin, and we're definitely happy to have you in our corner. Needless to say, this has been a huge weight off my shoulders…I'm so thrilled and so impressed. You know, GoIvvy dot com, you guys are amazing. I want to thank you so much for your hard work, and for making this guy's life just that much easier. You are number 1 in my book. Thanks a lot."
- Stephen Barger, I.T. Administrator
New York Casual®
NewyorkCasual.com sells women's and men's fashion apparel and accessories. The website is working in highly competitive niche and the page load speed is of top priority.
Slow Magento Website
Stephen from New York Casual® first contacted me in May 2016: "Our site is far too slow, but I think our host is good. Our whole site is https. Right now we have probably 100K SKU's, but we need to multiply this by at least 10. We have done ALL the easy things successfully, an even tried to improve TTFB (time to first byte) unsuccessfully, but haven't attempted the database which I suspect is the issue. All of our pages must be https and almost all of our products are configurable with many variants, pictures, etc. The only thing we really have going for us is that we have no need for video. These two things cannot be changed and are really hindering speed. Our server is dedicted. Still slow as can be..."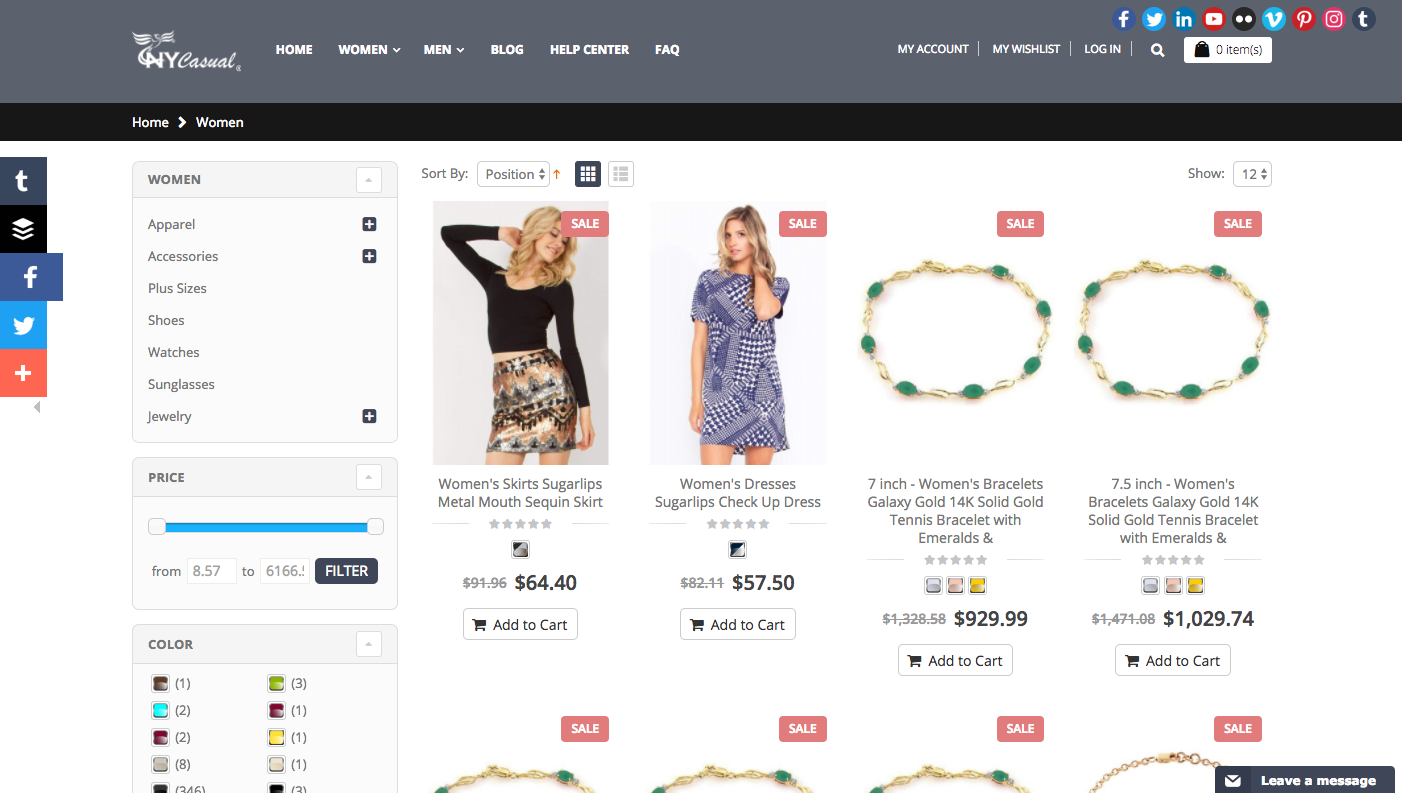 I checked the website and it was slow. They had bad Google Page Speed (GPS) Score for both mobile and desktop views.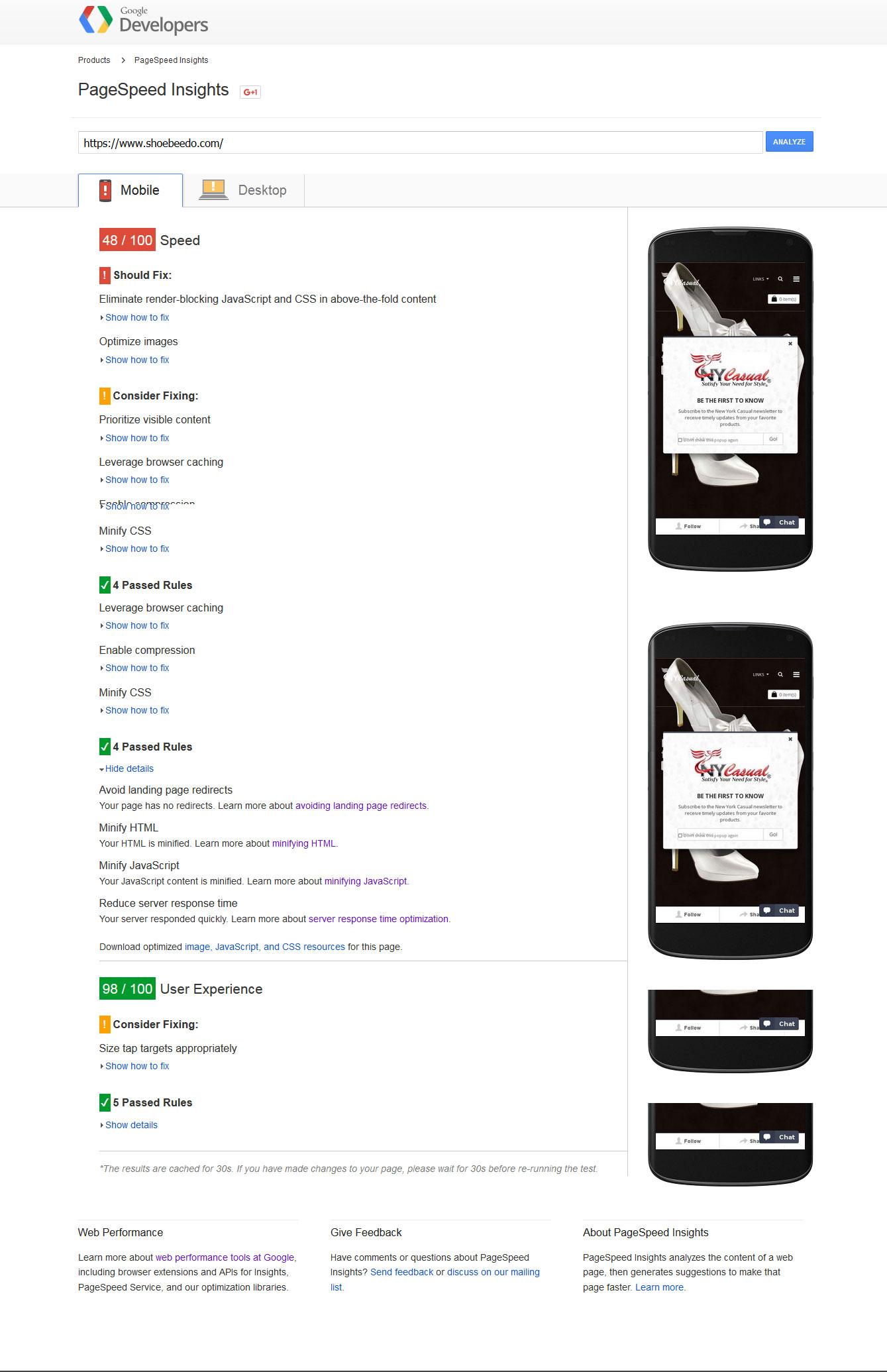 The initial GPS report showed they had problems with :
render-blocking CSS and JS in above-the-fold content
poor server response time (TTFB)
compression for external resources
Google Page Speed Scores of the homepage were:
48/100 for mobile
75/100 for desktop
Fast Magento Website
I was able to improve New York Casual® website speed.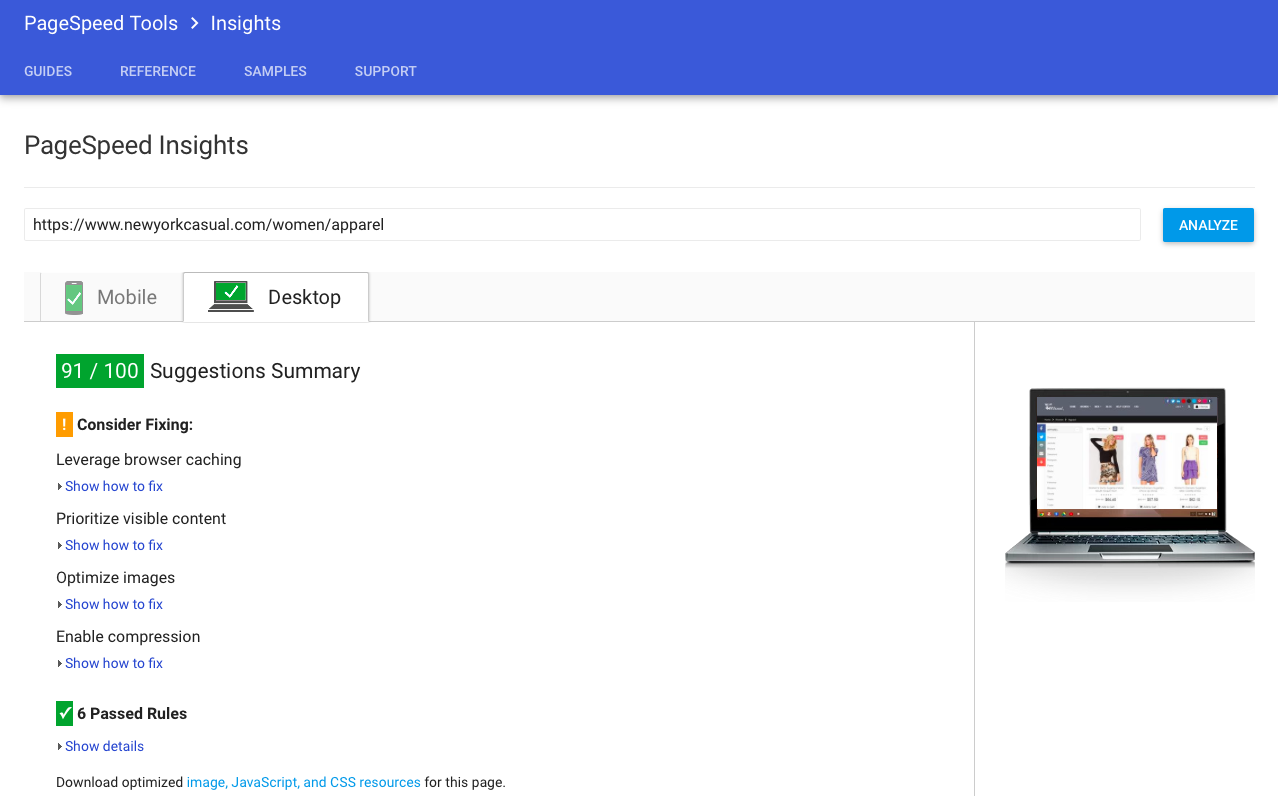 Now the scores are:
85/100 for mobile
91/100 for desktop
Problems I solved
Once I reported the website was optimized Stephen sent me a list of issues I needed to fix.
1.Social media missing and popup not centered vertically on the home page.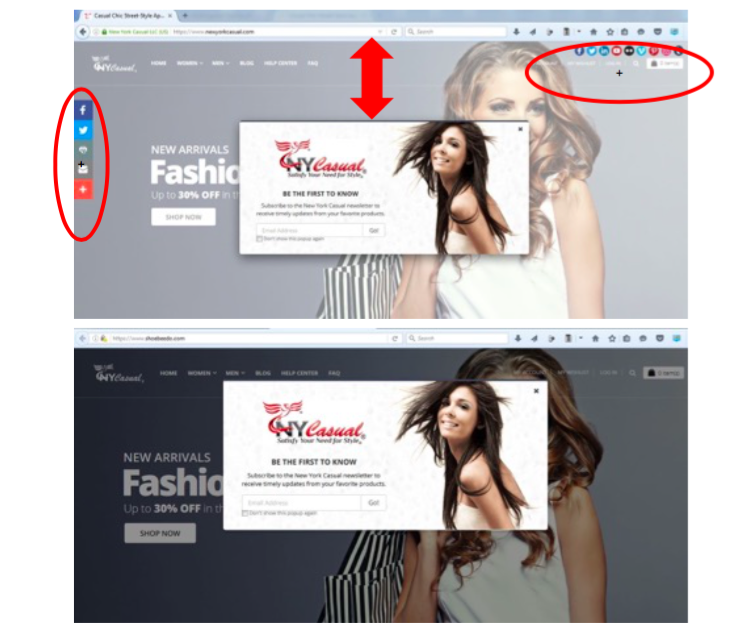 That was due to deferring CSS and Javascript.
2.Blog images have poor quality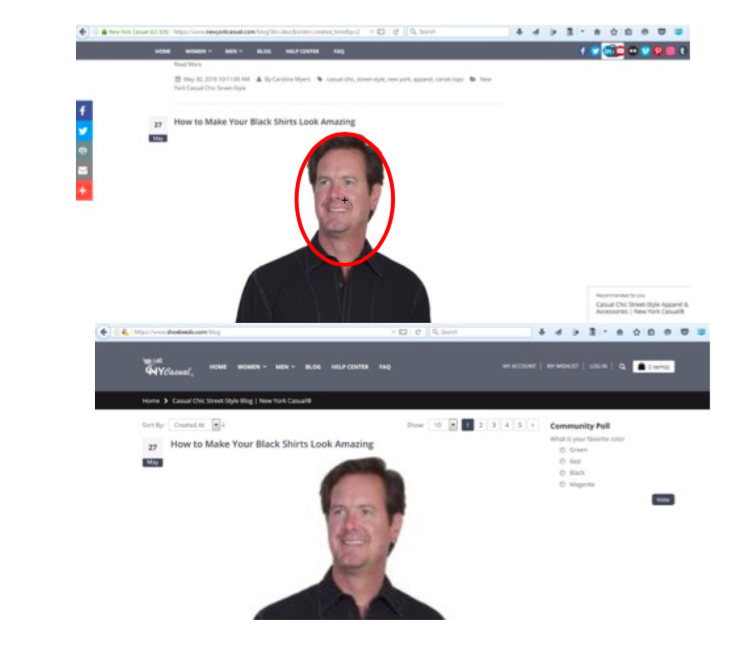 I resized and optmized blog images on the homepage and apparently the same images were used on the blog page. I fixed it by using different blog images on the homepage.
3.Pages initially display incorrectly before displaying correctly.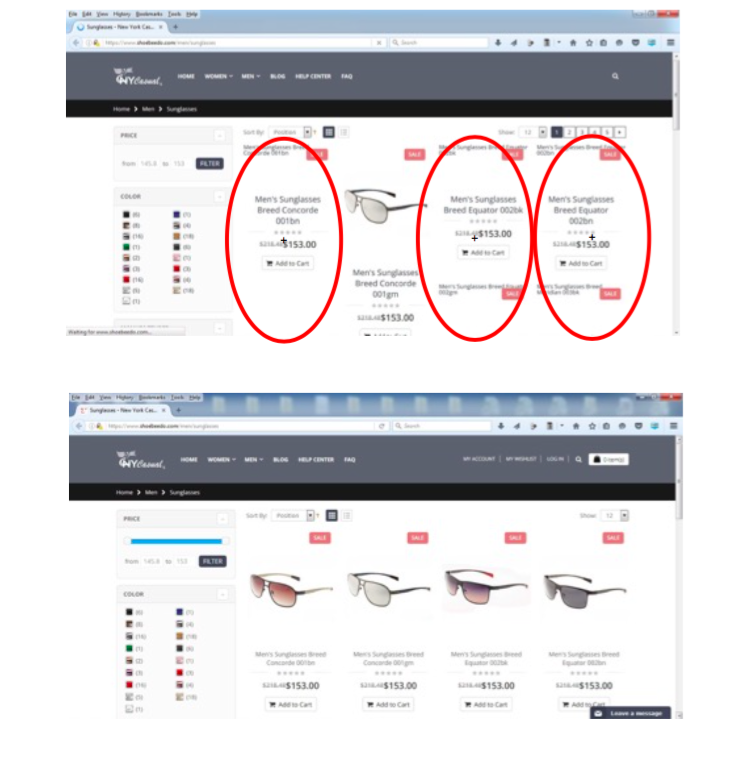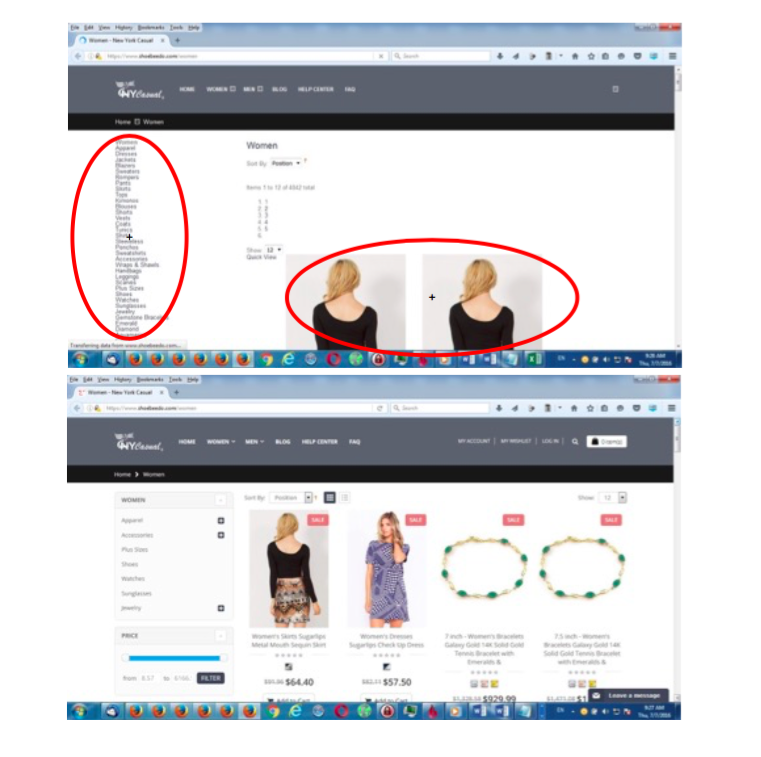 This one was tricky. Some of the content on the page was generated by javascript and since we deferred JS the content loaded with a small delay. I fixed it by changing defer CSS/JS implementation.
4.After selecting category and shop by manufacturer, pages do not display correctly after full page load.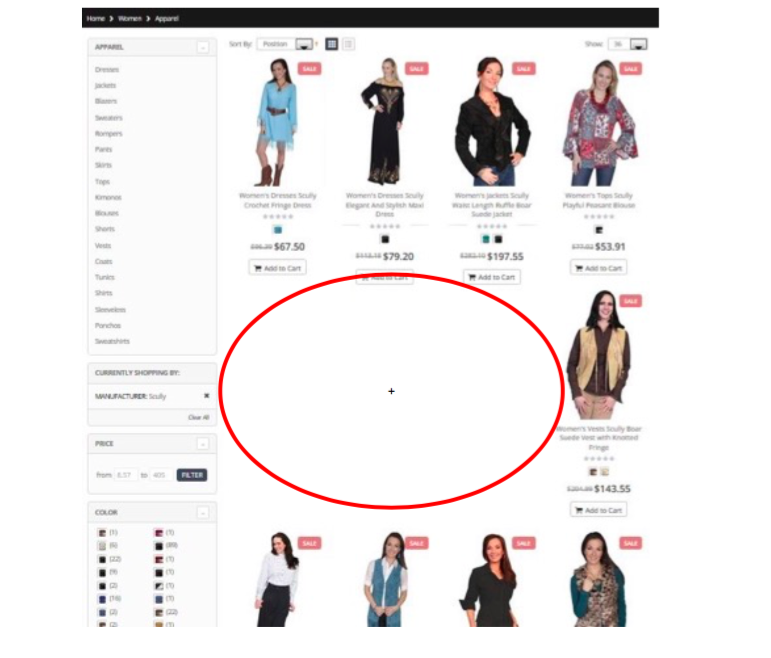 It also related to removing render-blocking JS.
Backlink to www.goivvy.com
New York Casual® liked their updated fast website and they put a backlink to www.goivvy.com as a thank you.