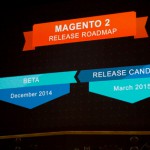 You are on some eCommerce platform and want to try Magento? Well Magento migration is not an easy task. Many things could go wrong. But don't worry. I will guide you and make migration as simple as possible.
In this article I will try and outline possible scenarios to move to one of the top shopping cart software.
5 steps to perform Magento migration:
Pick the right hosting plan.
Install the latest Magento 2.
Export data from your current website.
Backup data and keep your old site for reference.
Import data into M2.
But before diving in ask yourself this question first:
Can I afford it?
Keeping your Magento store alive and functional will cost money. Set aside adding new features, installing security patches and upgrading.
Developers are costly and on average will be $65+ an hour. If your business makes less than $1m a year I would recommend trying other platforms or going with Shopify.
If you still want it then it all depends on what software you are running now.
Magento 1 to Magento 2 migration
You are already on Magento 1 and want to move to the latest 2 version. And you should because M1 support will end in November 2018.
Here is what you need to do to get migration started:
1. Check server requirements
Magento 2 requires certain hardware to run on. Check with your hosting to make sure new platform with perform well. I suggest going with magento optimized hosting plans. Some of them even include migration service for free. Just look around. There is nothing worse than slow magento site.
2. Pick a frontend theme
Decide whether you want to keep your existing M1 theme. Making it Magento 2 compatible might be hard since the two versions are very different internally.
I suggest you choose a pre-made theme from Magento Marketplace or other theme aggregator. It will come a lot cheaper than developing a theme from scratch.
3. Data migration tool
You need to move your data (products, orders, customers, attributes) to Magento 2. There is a free program for that - data migration tool. It supports versions 1.6 and up. If you are running older versions (say 1.4) you need to upgrade to 1.6 first.
To perform data migration do:
Setup Magento 2 site.
Install, configure and run data migration tool.
Cross check your data for any errors.
The complete installation and usage guide is available here. There is no need to copy & paste it. The setup does involve a little technical skills. If you are not comfortable following the guide it is better to find an expert.
Always backup your data before any manipulation.
You migrate from another eCommerce platform
You run Shopify, WooCommerce, Prestashop etc. store and you want to switch to Magento. Good choice! Now let us figure out how to migrate pain free.
I suggest going with the latest Magento 2. As I have said they would drop support for M1 soon.
1. Export all your data in CSV or XML
Find a way to export your customer, product data into plain CSV or XML files. Most platforms support that feature. Double check created files for correctness.
Magento 2 does not natively support importing orders. But you can always buy an extension that does that or hire a developer.
2. Import data to Magento
M2 import is located at backend menu System > Import.
From dropdown select your import entity:
Advanced pricing.
Products.
Customers and addresses.
Customers main file.
Customer Addresses.
Then fill in other settings and click on Check Data. You can also download a sample file for reference.
Here is an official data transfer guide. Have a look at it before attempting to import CSV/XML.
3. Migrate theme and layout
Copying your current website layout to Magento might be time consuming and costly. If you are on a tight budget I would suggest getting a pre-made M2 theme. Or go with the default Luma one - it is minimalistic and looks very nice:
4. Magento migration as a service
There are companies that specialize in platform to platform migration. They automate the process. I personally have not used them but you might want to check them out. I will not give any names - just google for example wooCommerce to Magento migration.
A few things to consider before signing up:
Are there any limits on the number of products, orders, customers etc. migrated?
Legal contract.
Full migration cost put in writing.
Will they fix migration related bugs afterwards for free? (They should.)
Are they Magento Certified? You want to make sure they are knowledgeable.
You migrate from home made shopping cart
Now this scenario is common. Your brother-in-law, cousin or a tech savvy friend developed a custom website for you. He or she coded it from scratch and did not use any available eCommerce framework. Your business is growing and now it is time to move to feature rich Magento.
First ask whoever set up your shop to assist you in migration. If you could not for whatever reason find yourself a programmer. Do not go cheap here as he(she) could destroy everything. Find a decent one. Outsource one on freelance sites like upwork.
Once you have a developer ask him to export all your current data into CSV or XML files. Tell him to study Magento import file structure and comply with it. Then tell him to import data into Magento 2. Double check for any errors.
A few words at the end
Magento will cost money. Will your profit grow after migration? If you are uncertain stay where you are. After all you are in business to make money. Investing in a new software might be a disaster.
Fix what you don't like in your current eCommerce platform. Nowadays with technology you can outsource cheap programmers from the other part of the world. Better spend money on marketing and advertising.
For those of you who are determined to move to Magento 2 I say: welcome aboard. You will run on the most flexible shopping cart framework ever made. Any feature you could possible think of could be implemented with M2.
Do you know that I am a Magento certified developer? If you migrate to Magento and have an issue to solve - I am right here.
Strugle with slow Magento! We can help! Fill out the form below.
Like the article? Share:
Other articles you might be interested in:
Our Magento extensions you might be interested in:
If you find this post interesting do not hesitate to sign up for our newsletter and join the 871 people who receive Magento news, tips and tricks regularly.
Thank You!