Show 'call for price' message and hide product price.
Why do I need this extension
If you sell complex products and do not want to reveal prices you need Call For Price Magento 2 extension.
Is it available on the official Magento Marketplace?
Yes it is available on Magento Marketplace.
Is the extension open source?
You can study plugin code - it is not encoded. You can modify it but make sure you comply with its commercial license.
License
How to use the extension
On configuration page you can select the running Mode: Global (set one call for price message for all products) or Per Product (enable specific products and a custom message per product):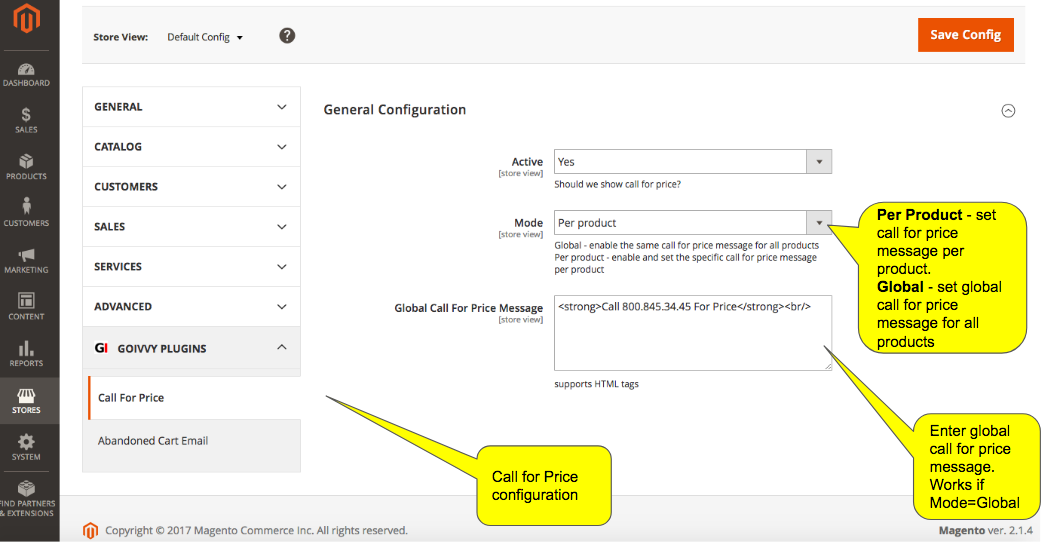 Product Edit Page
If you select Mode=Per Product on product edit page you will find Enable Call for Price switch and a Call for Price textarea: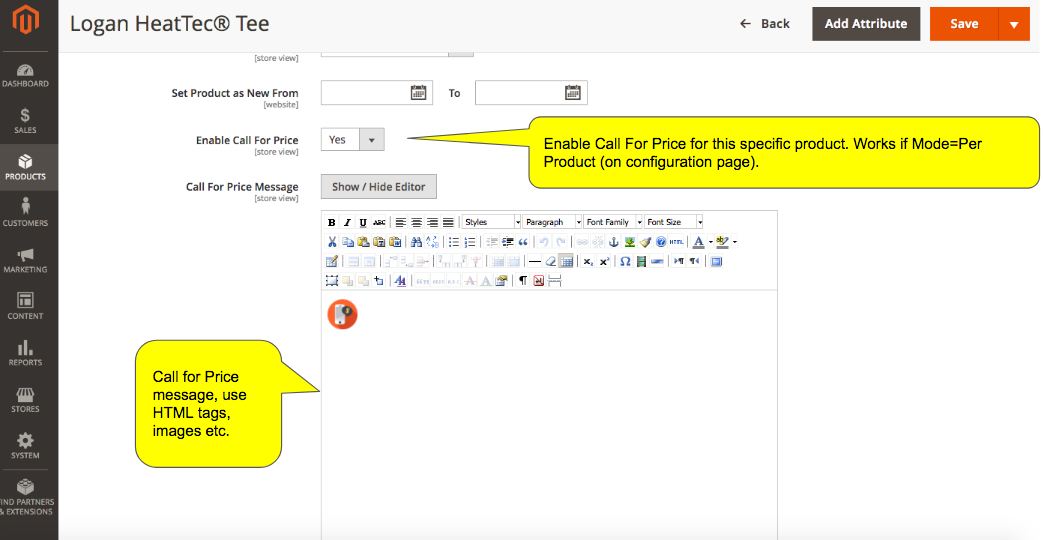 You can use any HTML tags or image in text area.
Frontend
If call for price is enabled for a product you will see the message on frontend (cache flush might be needed) and add to cart button will be hidden.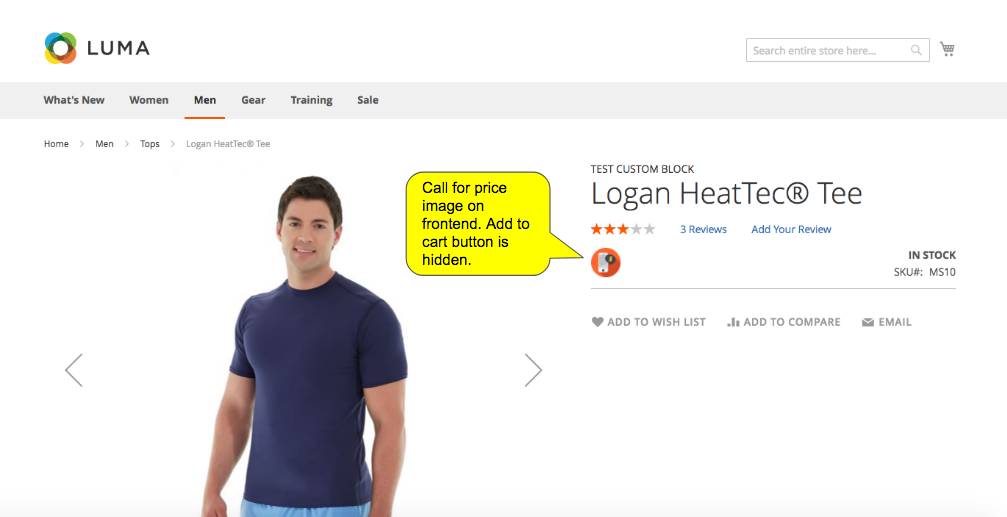 Still have questions? Contact us