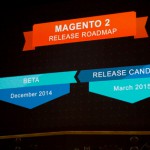 I would like to share 5 questions that could help you hire the best Magento 2 freelancer for your project.
5 questions for Magento 2 developers
Are you certified?
Do you work exclusively with Magento?
Do you charge a fixed cost per project?
Do you fix bugs free of charge?
Do you follow Magento best practices? Could you name a few?
1. Are you certified?
A certificate is a proof of knowledge and magento developer skills.
There are various M2 related exams. If a developer passed even one of them - it is a huge plus.
There are Magento 1 certificates. The ideal programmer has to have at least one of them.
Every developer who passed the test is listed on the official Magento website. Ask for proof of certificate web link. It should look like this.
2. Do you work with Magento projects only?
The more time a developer spends with Magento the better programmer he becomes. If your potential candidate pretends to know and work with every eCommerce platform known to mankind - do not hire him.
Ask him/her - have you ever migrated Magento 1 to Magento 2? Those who proved to perform it well should be at the top if your list.
3. Do you charge a fixed cost per project?
Magento 2 developer should ask you specific questions before setting a price. If she/he feels uncertain about something she/he should tell you about it before you start. All tasks with unclear requirements should be moved to phase 2 and be dealt with afterwards. A developer should tell you the fixed price for the project.
If a programmer is not sure how much the project costs and asks you to pay him for time spent - do not hire him. The project will be a waste of time and money in most cases. Some Magento developers like to ask for more once they begin work. You want to avoid that.
4. Do you fix bugs free of charge.
It is a developer responsibility to fix his own bugs. You don't have to pay for it. Before you hire a coder ask what would happen if a bug is discovered later on.
It is always better to have a proof that the site was working fine before the project starts. Make sure you have a backup copy so that you could show the developer the bug is his/her fault.
5. Do you follow Magento best practices? Could you name a few?
Magento best practices are what make your site upgrade-proof. If means your theme and all your customizations and extensions will work with the future releases of Magento. This is important to keep your M2 up to date and do not turn every upgrade into nightmare.
Ask a developer if he/she could name a few best practices. Some are:
Do not edit core files.
Do not edit default theme files.
Always do performance benchmarks before you make changes to the site.
I hope these 5 questions will help you hire the right Magento 2 developer.
The bonus tip: ask what reputation the programmer has on popular Q&A Magento related sites like Magento.Stackexchange. Study his/her answers there. Does a coder really know M2 as he/she claims to?
Need help with a Magento site? Hire me!
Other articles you might be interested in:
Magento 2 Migration - The Ultimate Guide (Updated 2018)

Magento 2 Upgrade in 3 Easy Steps (Updated 2018)

Speed up Magento 2 and 1 - The Ultimate Guide (Updated 2018)

Magento 2 TTFB (Time To First Byte) Optimization

WooCommerce and Magento 2 - 1 million products benchmark

Marius Strajeru, Jisse Reitsma, Rakesh Jesadiya talk about Magento 2

Magento 2 hardware requirements (Updated 2018)

Magento 2 and 1 Million Products

5 Magento Inventory Management Programs Overview + Bonus

Magento 1.9.3.2 vs 2.1.4 Performance Benchmark

Magento TTFB optimization to reduce time to first byte

Magento Enterprise 1.14 to Community 1.9 Downgrade

If you find this post interesting do not hesitate to sign up for our newsletter and join the 879 people who receive Magento news, tips and tricks regularly.

Thank You!