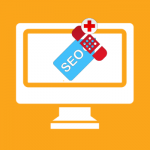 Launching a new web business on a Magento CMS platform can be a great start for beginners. The built-in features and functionalities offered by Magento make it one of the most persuasive eCommerce solution for all scales and sizes of business. Both the small as well as large-scale companies/online retailers/merchants using this platform to build highly-interactive online stores for their web audiences.
However, creating an online store won't be enough. For better conversions and revenues, you need to optimize your store various search engine platforms – be it a Google, Yahoo, and Bing. Since 44 percent of web customers begin their online shopping process with a search engine, it becomes essential for every web store owner to focus on a successful SEO marketing.
Importance of SEO
SEO is one of the most effective digital marketing tool that can help you get higher ranking on search engine result pages. A properly optimized eCommerce store can encourage web audience to visit your site and make a purchase from your e-store. But, for that, you need to consider the different aspects, such as meta data, product descriptions, product categories, Keyword-friendly URLs and titles, Canonical links, product images, etc if you want to boost your online visibility.
However, most of the beginners make some common SEO mistakes while customizing their site for better ranking. The SEO goofs made by Magento store owners can negatively affect your search engine ranking, which leads to a decreased conversion rate and increased bounce rate.
Here, we bring you some common SEO mistakes that most users make while optimizing their site for search engine platforms. Take a look on the following blunders and improve your SEO marketing efforts for your Magento store.
1. Forget to change the default name of a web store
If you've installed the Magento for the first time, you will see (under the Systems > Configuration > General > Design > HTML Head) the 'Magento Commerce' as the default title of your online store. Magento beginners usually forget about changing the default name of their web store -which is not good for SEO.
Make sure that you change it with the most relevant name and allow search engine bots to read and index your store on the top of SERPs. Also, add a beautiful and engaging favicon to your store to make it stand out from the crowd.
2. Overlooking product descriptions
If you want to see your products and online store on the top of search engine results, then you can't take a risk of neglecting your product descriptions. In fact, you can't use duplicate descriptions for your products as this ruin the online presence of your web store.
Instead, use thought-provoking and unique words while creating your product descriptions. Because encouraging product descriptions can not only improve user experience but also help you get a higher ranking on search engines.
So, make sure that your descriptions are fresh, inviting, and of course relevant to your products.
3. Mistake of not optimizing URLs
This is counted as one of the biggest mistakes when it comes to optimizing eCommerce stores for search engines. Being a site owner, you should optimize the URLs of your web store by adding a main keyword(s) to let search engines know what the page is all about. A well-optimized URLs allow search engines to read and index your web store instantly and also boost its visibility on the top of SERPs.
Despite all these benefits, many eCommerce store owners use non-descriptive URLs that either include a product number or something else like this:
mywebstore.com/product/67689
But, in reality, it should be like this:
mywebstore.com/product/ladies-handbags-clutches
So, don't forget to optimize the URLs of Magento web store for popular search engines.
4. Neglecting title tags
You can't afford to ignore title tags of your eCommerce store, especially if you are wishing to get higher search engine ranking on Google. In fact, you should focus on creating engaging, captivating, and keyword-friendly title tags for your e-store.
They will also allow search engine bots to understand the significance of your site content and help you get improved visibility on search result pages. So, ensure that add relevant keywords to your title tags to make them more SEO-friendly and web customer-friendly.
5. Use of Duplicate Content
Google prefers fresh and quality content over duplicate content while indexing the ranking of a website. It quickly displays those pages that contain unique and engaging information. On the other hand, duplicate content can confuse the search engines as they don't understand which URL to display first in search results. And they are bounded to pick the content that based on the quality, but it can negatively affect the relevancy of your e-store.
That's why it becomes essential to remove the content that has been duplicated across different domains. However, having duplicate content on eCommerce sites have some obvious reasons, but it can create some serious problems for SEO.
So, instead of using the manufacturer's product descriptions, create your own. Plus, write fresh and informative content about your products and services to drive more targeted web audience towards your store.
6. Forgetting alt tags while adding product images
Product images play a substantial role in the eCommerce industry. No matter what you are selling, just make sure all your product images are of high-quality.
However, we mostly focus on the quality and relevancy of product images, but we make some serious mistakes while adding those images, which is not good for SEO.
Forget about using alt tag on images can down turn the ranking of your e-store from search engine platforms. Therefore, it is imperative for you to cross-check your images and fill in your alt text tab – this will improve the visibility of your product images on Google and other search engines.
Search engine bots usually don't understand the images you uploaded on your e-store, they just read the description for specific images (alt tag) and then index them on their search result pages. In fact, alt text makes it super easy for visitors to find your products and stores instantly, without ever making tough efforts.
7. Neglecting Staging Server once your web store goes live
Unfortunately, Magento users forget about staging server once their e-store goes live. If you are in your initial development process, you need to use staging server. Also, make sure that you make least possible mistakes while working on the staging server.
Although it can help you create an exact replica of your actual online store, it is equally important for store owners to ensure that there won't be any issues once their site goes live. Once after transferring your site to the live server, create and submit your XML sitemap, along with keyword-friendly URLs and quality content.
Conclusion
Committing common mistakes is obvious when you are new to the SEO marketing. There are lots of factors that you need to consider while optimizing your Magento store for Google and other search engines.
Make sure you address the above-mentioned errors and get the best possible results on SERPs.
Author Bio:
Emily is a talented blogger and an experienced CMS developer. She is currently employed at an Magento eCommerce Company and handling all major projects. You can follow her on Twitter.
Other articles you might be interested in:
Our Magento extensions you might be interested in:
If you find this post interesting do not hesitate to sign up for our newsletter and join the 854 people who receive Magento news, tips and tricks regularly.
Thank You!